INFORMATION
Nara City, located in the heart of Japan, is known for its rich history and culture. It is the site of the ancient capital of Japan and is home to some of the country's most significant historical sites. One of the most famous landmarks in the city is the Todai-ji Temple, which houses the world's largest bronze statue of Buddha. The temple also holds numerous other national treasures and cultural assets. You will see the famous Nara deers, which are considered sacred and roam freely throughout the park and even in the downtown. The park is also home to Kasuga-taisha Shrine, which is known for its beautiful lanterns and vibrant red colors. Visitors may have a plenty of options to explore and find the Japanese traditional cultures with a wealth of nature and traditional performing arts as well as three UNESCO World Heritage sites close enough for visitors to touch.
Access to Venue
Nara Prefectural Convention Center is about a 10-minute walk from the nearest station (Kintetsu Shin-Omiya Station).
*The airport limousine service between KIX-Nara is currently suspended.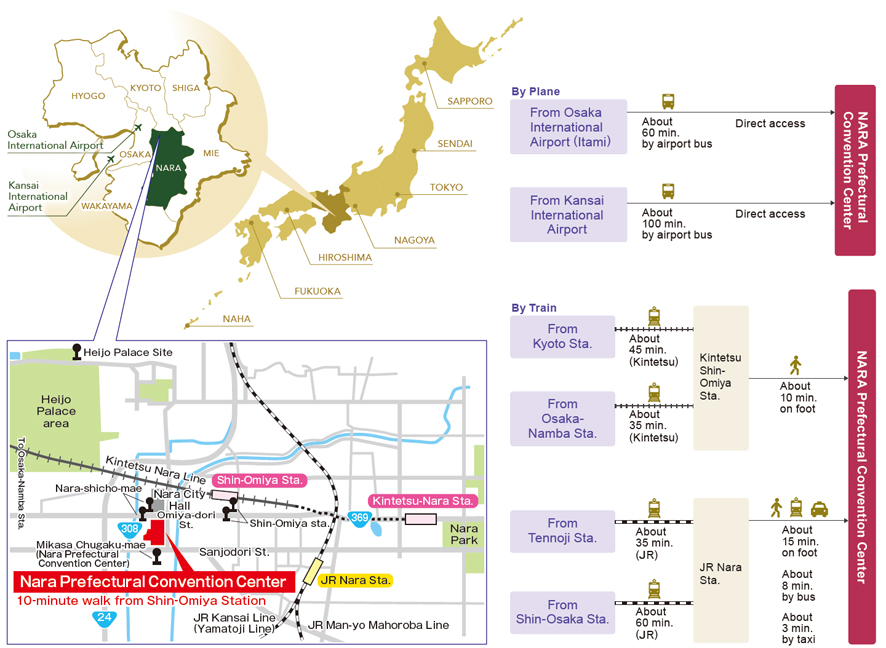 Nara Travel Guide
Access to Nara, accommodations and other travel information are available on the following web sites.
The Official Nara Travel Guide
Information on Visa Procedure
From 06 April 2023 (JST)
Ministry of Foreign Affairs of Japan/Visa procedure
Exemption of visa for short term entry
-Please note that border measure and visa procedure are subject to change depend on the situation.
-Please confirm the latest information, required documents and the days required at Embassies, Consulates and Permanent Missions.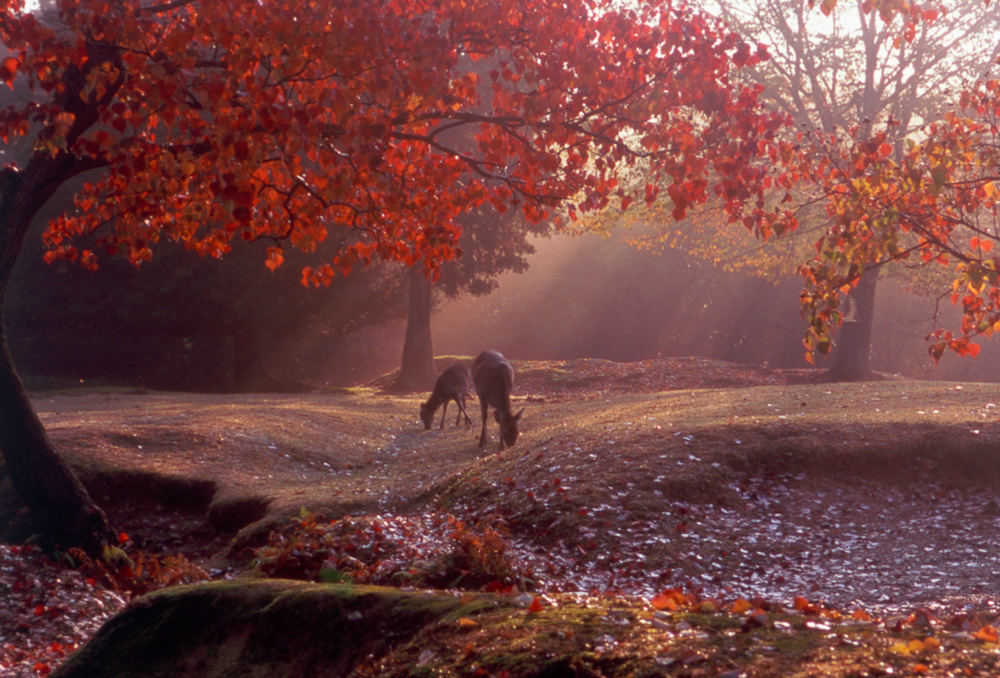 photo credit: Nara Visitors Bureau