PROGRAM
Timetable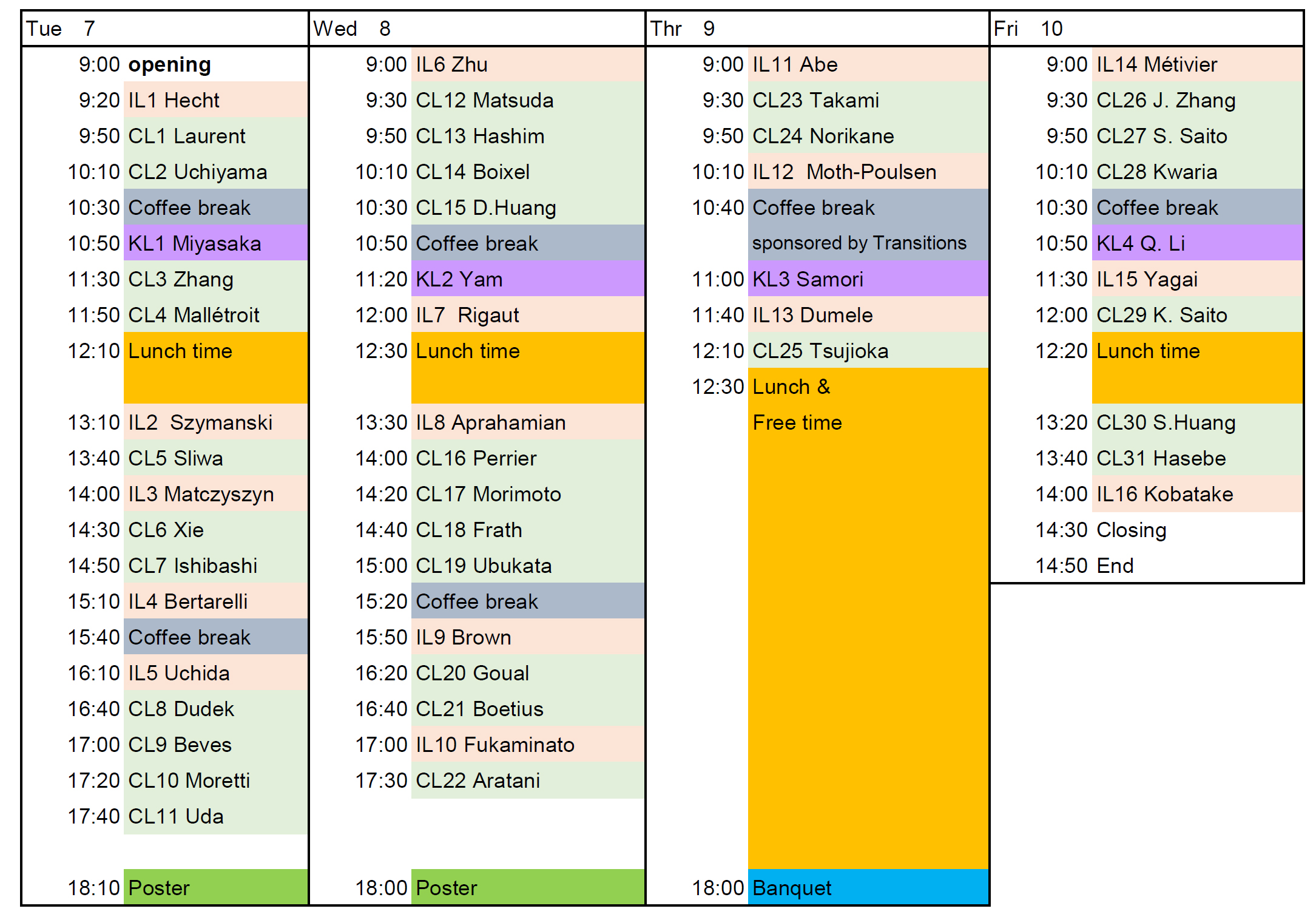 INSTRUCTIONS for PRESENTATION
Oral lectures
Presentation time
Keynote Lectures (KL): 40 min including 5-min Q&A session
Invited Lectures (IL): 30 min including 5-min Q&A session
Contributed Lectures (CL): 20 min including 5-min Q&A session
Instruction
Oral presentations will be given by using an electronic projector. Please bring your own PC and connect with an electronic projector prior to your presentation. Ensure that your computer is equipped with the proper monitor connector (HDMI only). If your computer does not have this connection, please bring an appropriate converter with you.
Poster Presentations
Poster Size: The size of the poster board is 974 mm (width) x 1800 mm (height).
The recommended poster size is A0 portrait size (841 mm × 1189 mm) or smaller.
Pins for display will be available in the poster room.